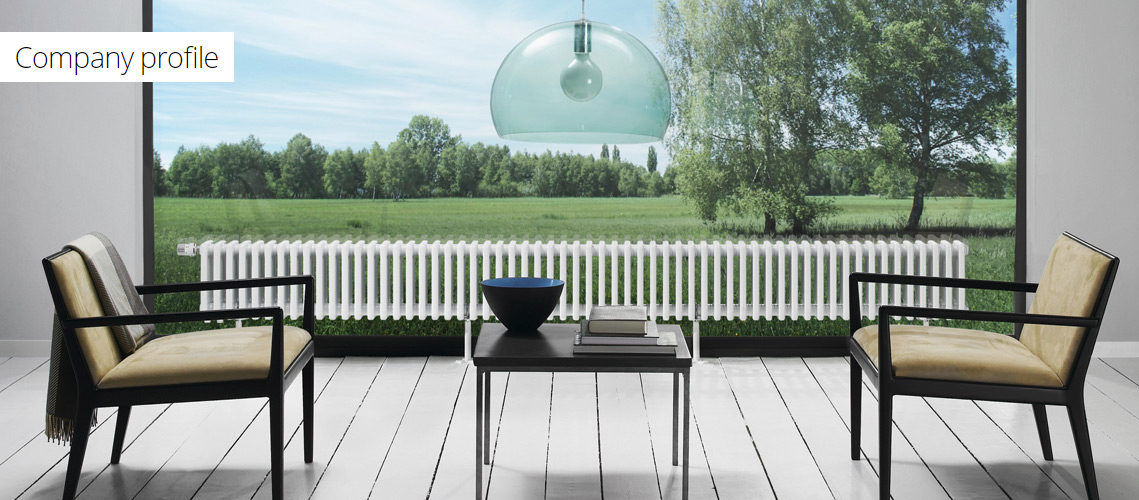 PURMO was founded in 1953 in the Finnish town of Purmo, near Jacobstad by three entrepreneurs. It initially began as a bow saw manufacturer but in 1956 relocated to Jacobstad and expanded into garden furniture, snow clearing equipment and farming tools. At the end of the 1950s the PURMO brand was well established and the company bought a small radiator manufacturer in the area called Terjårv Wårme. The PURMO radiator soon became a market leader and, in the 70s, was bought by the Rettig Group. The company's name was changed to Rettig Vårme and the factory moved to Peders in Jacobstad, where it is still based today, producing 900,000 units each year.
Rettig invested heavily in the modernisation and automation of the manufacturing process, and in the 80s and 90s, further steel panel factories were established in Sweden, Belgium, Ireland, Germany and Poland with sales teams branching out to Russia, Denmark, Estonia and Latvia. PURMO radiators soon began to be exported to other European countries such as Romania and Hungary, as well as Japan and China. In 2000, Rettig began to focus more on design and products, introducing PURMO towel rails and tubular radiators.
Today, PURMO prides itself on the quality and reliability of its products and this is what has made it one of the most trusted names in heating. Each PURMO radiator is manufactured to high standards, undergoing stringent anti-corrosion and finishing treatments to ensure all products are extremely durable.